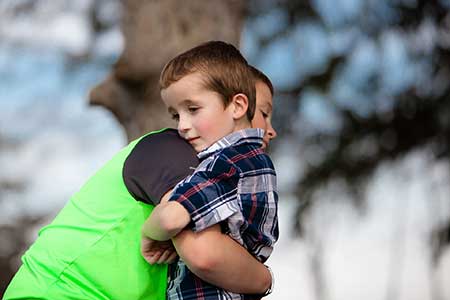 Some of the most common special needs that young children are diagnosed with are:
Speech and/or Language Delays.
Autism Spectrum Disorder.
Cognitive Delays.
Social & Emotional Disorders.
Learning differences/disabilities.
We provide support to families with special needs children by working with parents and Health Care Professionals tailoring  care needs to each individual family.
The following is an example of some of the supports we provide.
Organising a routine around children and their needs
Role modelling parenting skills
Homework help
Accompanying parents and children to hospital appointments
Helping parents cope with chronically ill children
Helping the parents to keep the home clean
Referrals are received from a variety of sources:
Public Health Nurses
Social Workers
Child Guidance Clinic
Children's Hospital (Regarding chronically ill children)
Trinity Community Care works directly with primary care teams to provide a holistic service to Service Users.
Primary Care Teams include:
General Practitioners
Public Health Nurses
Occupational Therapists
Physiotherapists
Dieticians
Social Workers
Speech and Language Therapists
Mental Health Service